Menstrual Relief is formulated to relieve cramps and common menstrual discomforts.
Our unique combination of anti-inflammatories and antispasmodics calms and soothes cramping. Quality botanical ingredients relax the nervous system to relieve irritability, while key vitamins and minerals work to alleviate bloating and improve bowel function. (Contains 700 mg full spectrum CBD in 1oz bottle)
Menstrual Relief Plus is a unique blend formulated to reduce the suffering associated with menstrual disorders like endometriosis, PCOS and fibroids.
This formulation of CBD and organic botanicals promotes hormone balance, increases circulation and tones uterine muscles. This product is intended to assist in relieving discomfort and not intended to replace treatment for these serious conditions. (Contains 1100 mg full spectrum CBD oil in 1oz bottle)
*These formulas work best when taken in preparation, 3-5 days before your menstruation.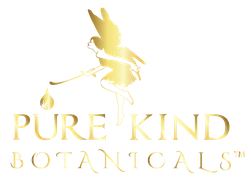 Shipping, including insurance, is arranged via the US Postal Service and is available to all 50 states. If you are near Fort Lupton, Colorado and prefer not to wait for shipping, you can stop by and pick up your purchase. Retailers interested in wholesale pricing should contact us for more information. Collaborations with other companies and individuals are always welcome. Return Policy: We want you to try our products, so we offer a 100% guarantee on our 250mg CBD oil product and our 1g CBD isolate product. Return these products within 30 days of purchase for a full refund, if not satisfied. Once you find you love it, the higher concentration 1500mg CBD oil and 5g CBD isolate quantities are a better value. 
These statements have not been evaluated by the Food & Drug Administration. These products are not intended to diagnose, treat, cure or prevent any disease.
Please call our office to pay by credit card or you may use the standard checkout system on this website. If you have any difficulties during your online checkout, please call (303) 857-4530 9am to 6pm (GMT) or (719) 217-7230 after hours. Thank you from the Pure Kind Botanicals team.
Privacy Policy  |  Refund Policy  |  Shipping Policy  |  Terms of Use
Copyright 2017 Pure Kind Botanicals | All Rights Reserved. Website Design by Cannabidiol Life