CBD NEWS & MEDIA
Welcome to the Pure Kind Botanicals™ media section where you can watch, read, view or link at your leisure.
Ed Lehrburger:  Moderating the Innovation & Science Panel at NoCo Hemp Conference.
Josh Stanley: Pediatric epilepsy at TED Talks in Boulder, CO.
Channel 7 News: Virtual tour at our 25,000 sq. ft. refinery in Ft. Lupton.
Gregg Moseley-Clark:  Defining the $1 Trillion Hemp Industry – TEDx, Bridgetown
CBD Oil: The effects after 3 hours
CNN: Doctors Speak Out On The Benefits Of CBD (Cannabidiol)
Jack Herer: Emperor Of Hemp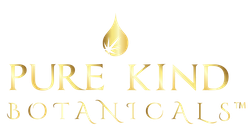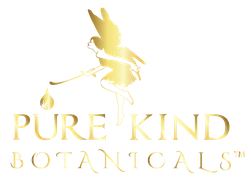 Shipping, including insurance, is arranged via the US Postal Service and is available to all 50 states. If you are near Fort Lupton, Colorado and prefer not to wait for shipping, you can stop by and pick up your purchase. Retailers interested in wholesale pricing should contact us for more information. Collaborations with other companies and individuals are always welcome. Return Policy: We want you to try our products, so we offer a 100% guarantee on our 250mg CBD oil product and our 1g CBD isolate product. Return these products within 30 days of purchase for a full refund, if not satisfied. Once you find you love it, the higher concentration 1500mg CBD oil and 5g CBD isolate quantities are a better value. 
These statements have not been evaluated by the Food & Drug Administration. These products are not intended to diagnose, treat, cure or prevent any disease.
Please call our office to pay by credit card or you may use the standard checkout system on this website. If you have any difficulties during your online checkout, please call (303) 857-4530 9am to 6pm (GMT) or (719) 217-7230 after hours. Thank you from the Pure Kind Botanicals team.
Privacy Policy  |  Refund Policy  |  Shipping Policy  |  Terms of Use
Copyright 2017 Pure Kind Botanicals | All Rights Reserved. Website Design by Cannabidiol Life