Pure Kind Botanicals™ Wellness Nectars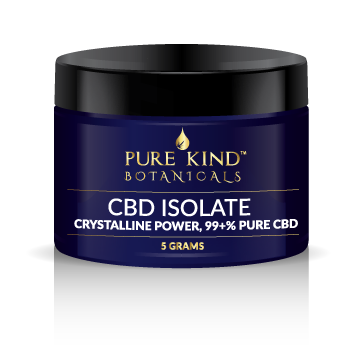 WHAT IS CBD ISOLATE?
CBD isolate, also known as CBD Powder and CBD Crystals are just one of the many CBD products that are available online and local dispensaries.  CBD isolate is used for a variety of reasons and it is not a lab-made or synthetic cannabinoid. It is an all-natural product that is extracted from an organic hemp plant and eventually refined to incredible purity levels.  Pure Kind Botanicals is a leader in this extraction process and our CBD isolate levels reach higher than 99% purity. 
How To Take CBD Isolate
There are many different ways to take CBD isolate as it can be added and/or blended into pretty much anything.  There are however three very popular ways on how to consume CBD from isolate form. The top three ways are:
Topically – For topical application, CBD can be mixed and blended with various carrier oils and creams. CBD Topicals are basically CBD skin care products that are generously applied to the skin.
Foods & Edibles – For CBD edibles, the isolate can be mixed with coconut or olive oil, which can be used to cook with.
Inhalation –  CBD isolates can also be smoked through a process called, "dabbing" and this is the quickest way for a user to obtain the benefits of CBD.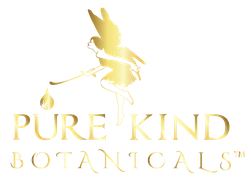 Shipping, including insurance, is arranged via the US Postal Service and is available to all 50 states. If you are near Fort Lupton, Colorado and prefer not to wait for shipping, you can stop by and pick up your purchase. Retailers interested in wholesale pricing should contact us for more information. Collaborations with other companies and individuals are always welcome.
These statements have not been evaluated by the Food & Drug Administration. These products are not intended to diagnose, treat, cure or prevent any disease.
Please call our office to pay by credit card or you may use the standard checkout system on this website. If you have any difficulties during your online checkout, please call (303) 857-4530 9am to 6pm (GMT) or (719) 217-7230 after hours. Thank you from the Pure Kind Botanicals team.
Privacy Policy  |  Refund Policy  |  Shipping Policy  |  Terms of Use
Copyright 2017 Pure Kind Botanicals | All Rights Reserved. Website Design by Cannabidiol Life